We believe that art and hospitality can blend to create a unique and unforgettable experience
The authentic atmosphere of a 19th century farmhouse, together with evocative pieces of art, is capable of telling unique stories to anyone who comes here.
A 19th century farmhouse which, thanks to Pierflavio and Giuliana Gallina's passion and dedication, has been able to return to its ancient beauty, becoming the "Atelier". A home where the welcoming and passionate family is pleased to offer its guests an authentic experience and an unforgettable stay in the picturesque town of La Morra, in the Langhe area.
Find more about us
The surrounding landscape lives again through the colours and artwork on the walls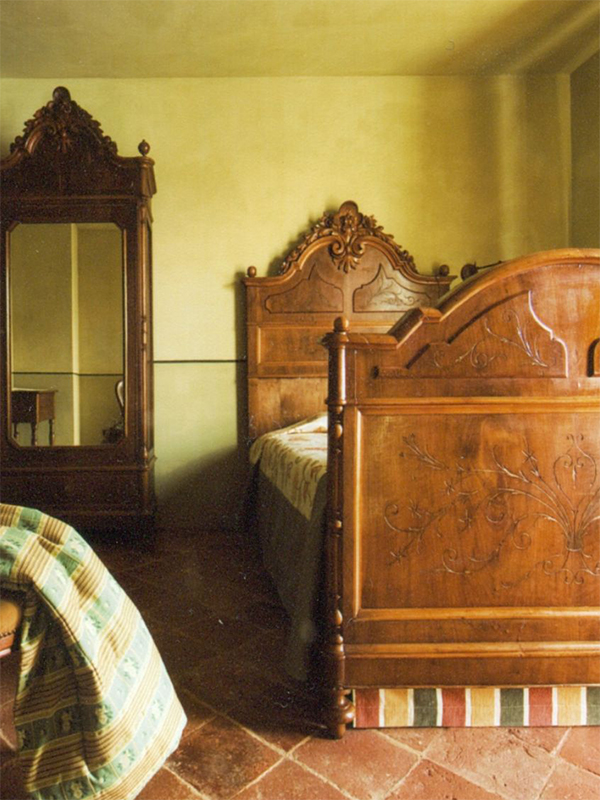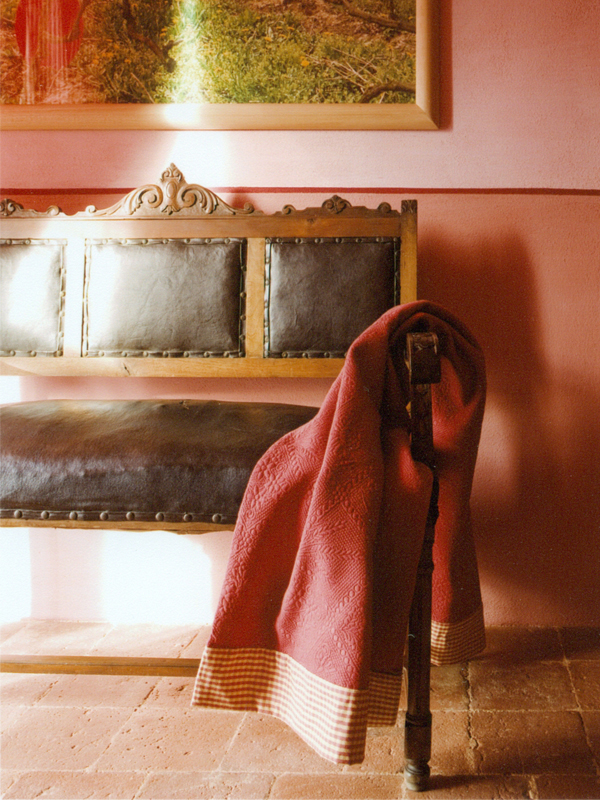 "We spent six months not being able to sleep, looking at the floor plans. We were moving walls, windows and doors through our drafts, trying to figure out which was the best location for our beds and paintings, so that to give our guests the best atmosphere possible"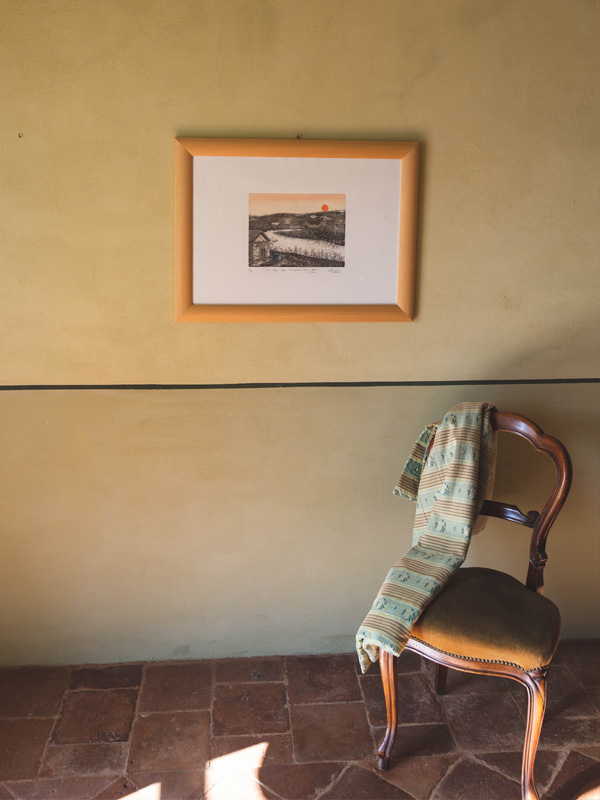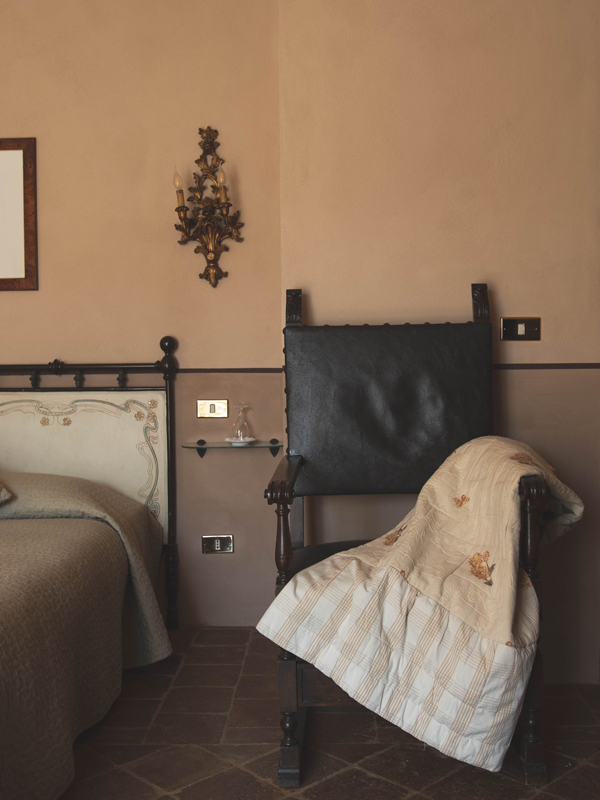 "We do really love this area, with its wild and uncontaminated woods, where we often happen to be visited by animals such as deer, foxes and wild boars directly in our garden!"
Five rooms that tell a story,
the charm of the past and an authentic atmosphere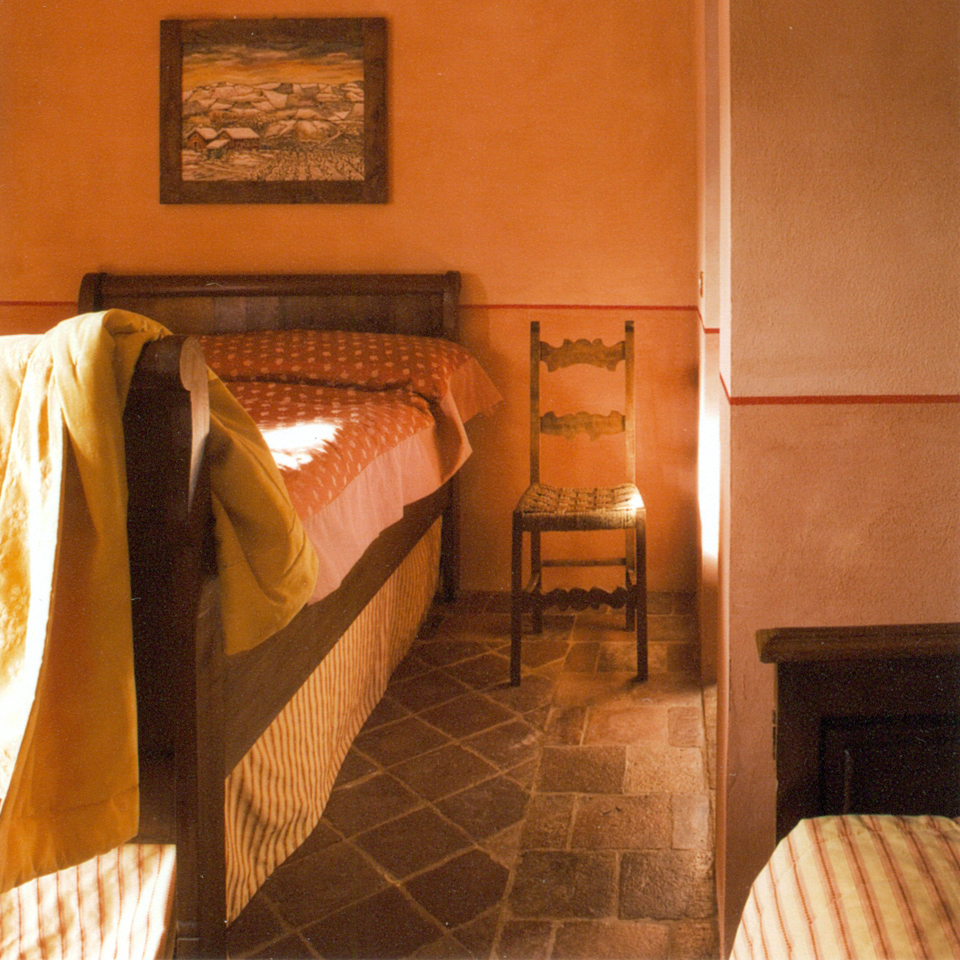 Arancio Brillante
This welcoming triple room with private bathroom is embellished by the presence of winter paintings, antique wood and fine fabrics, which create a warm and welcoming atmosphere.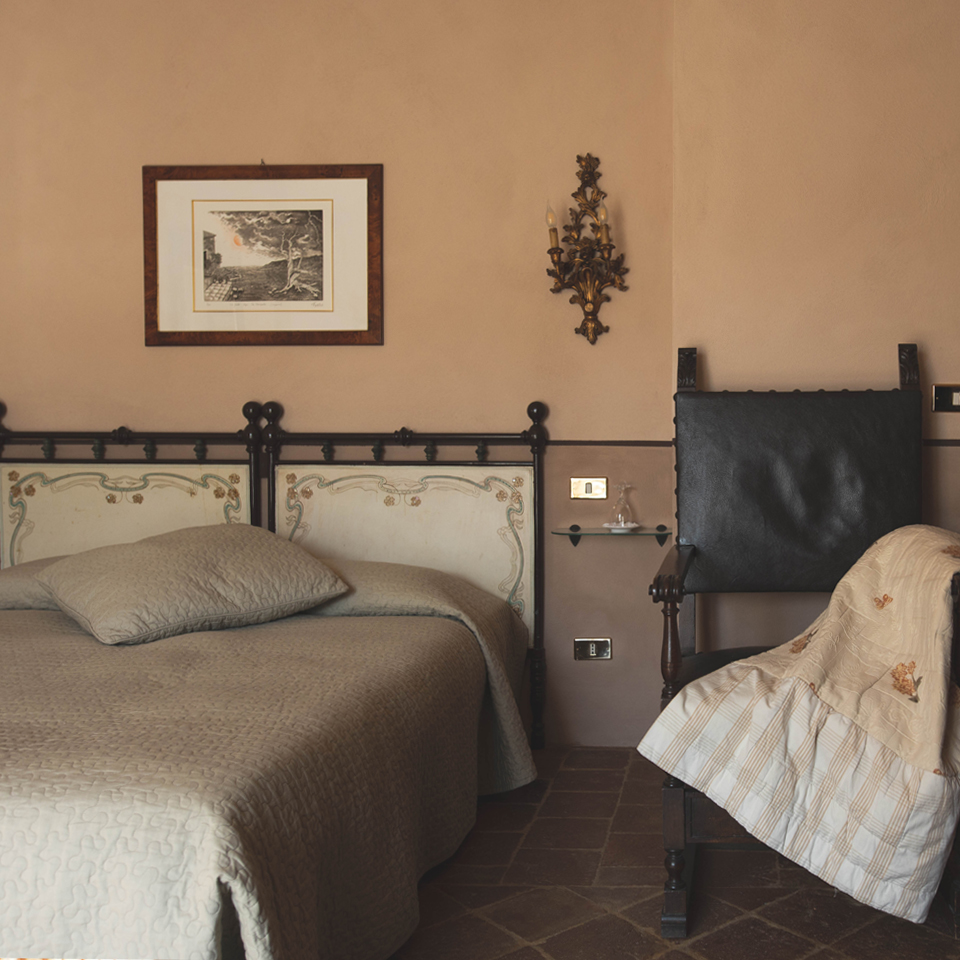 Bruno van dick
The double room and its private bathroom are inspired by the grain of old wood, materiality and simplicity. The chosen colors recall the atmosphere of a bygone era, while the iron bed with mother-of-pearl details will offer you restful sleep.
Verde oliva
This triple room with private bathroom is distinguished by the presence of antique furnishings and colors chosen to create a timeless atmosphere.
The green of the surrounding nature helps to instill a feeling of serenity and tranquility.
Terra di langa
The double room with private bathroom will welcome you every morning with a breathtaking view of the Nebbiolo vineyards, while the colors chosen for the furnishings recall the ancient clayey earth and water, vital elements of the surrounding area.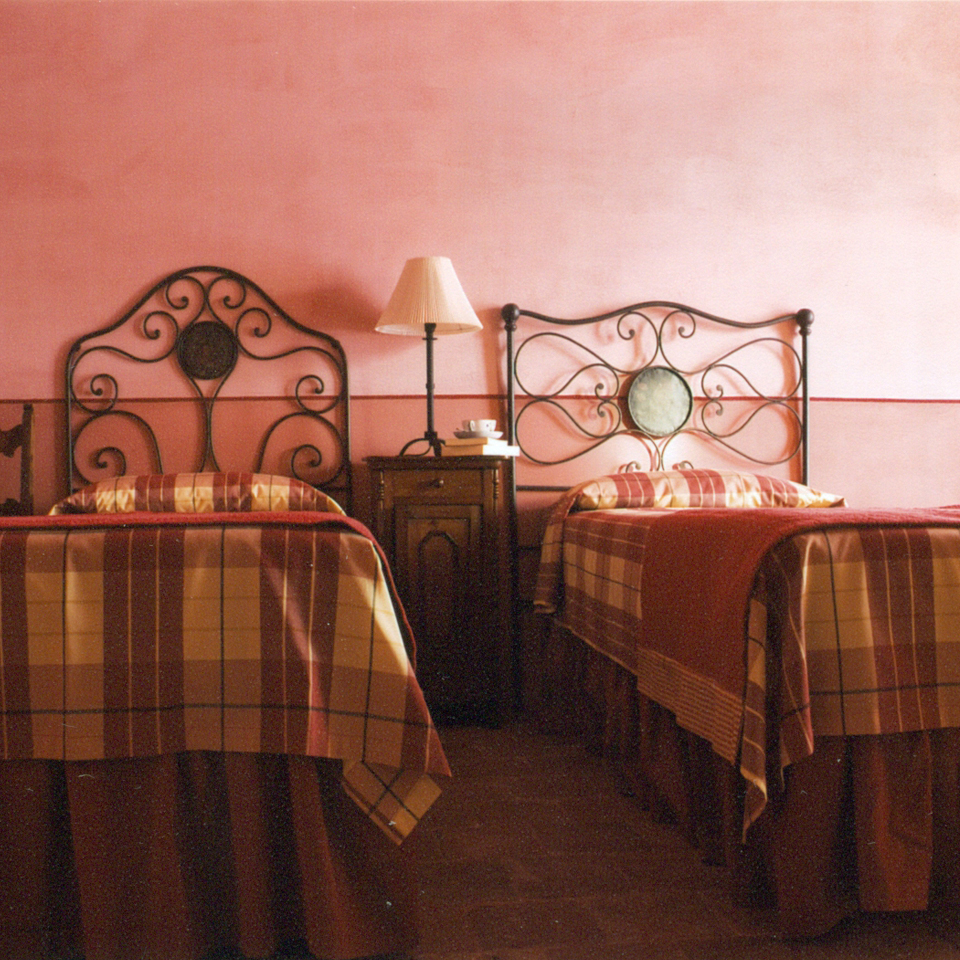 Rosso pompeiano
This double room is a harmonious blend of styles and furnishings. The white and red daybed invites you to relax, while the antique Piedmontese wardrobe contrasts with the modern paintings of the Master, creating a unique atmosphere.
Gallina Atelier: the place around which the activity of the B&B revolves, which instils poetry and colour in the house's various rooms.
Pierflavio Gallina's Atelier is the place where you can admire his works, while immersing yourself in the beauty of the surrounding landscapes. A unique experience for those who want to discover the art and culture of Piedmont through the eyes of one of its most representative artists.